The Ike Foundation® Announces 2023 College Scholarship and Youth Tournament Trail Winners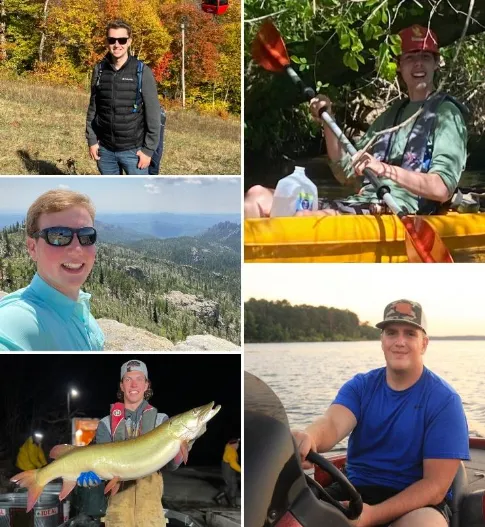 May 23, 2023, Pittsgrove, NJ. The 2023 Ike Foundation® Scholarship Winners Have Been Announced! 96 high school seniors from across the country with an earned GPA of at least 3.2 submitted applications for The Ike Foundation® College Scholarship. Students were required to submit letters of recommendation, a high school transcript, a college acceptance letter and an essay that answered the following question:
Similar skills can be used in the classroom and fishing on the water to overcome challenges, hardships, or adversity. In a standard five-paragraph essay format, give examples of these skills and how you applied them both in the classroom, on the water, and ultimately how they will help as you head off to college and out into the world.
This year's applicant pool was a competitive one. Trustees conducted a blind review of all applications and essays and scored submissions based on a pre-defined point system. Each winner will be receiving a $2,200 Ike Foundation® College Scholarship to the college of their choice. The five winners and their intended college major are listed below.
Luke Schofield - Environmental Studies-Dahlonega, GA
Jackson Pierce - Environmental Science-Mocksville, NC
Ryan Christensen - Environmental Engineering/Science -Centerville, MA
Derek Stone - Fishery and Aquatic Sciences-Ankeny, IA
Roy Hudson - Environmental Studies-Charleston, AR
Ike's Youth Tournament Trail
In addition to awarding college scholarships, The Ike Foundation® has been busy with the Ike's Youth Tournament Trail. This year's first event was held on Saturday, May 20th at Lums Pond, DE. 25 kids fished this event, a record for our tournament trail! We incorporated a miscellaneous category this year for each age group.
These kids fished with vetted volunteer boat captains for an amazing first event. Winners of each division are:
Youth Division Tournament Winners
Alana Magee - 4.92 lbs
Travis Butenewicz - 1.56 lbs
Dominic Webb - 1.27 lbs
Alana Magee 1.93lb (lunker) & Dominic Webb 0.6lb crappie (miscellaneous)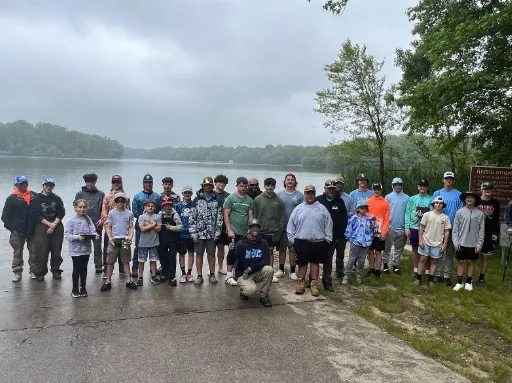 High School Division Tournament Winners
Will Gregg - 9.48 lbs
Warren Bundt - 6.56 lbs
Nate Pisarcik - 6.04 lbs
Will Gregg 4.09lb (lunker) & Colin Rishel 0.66lb crappie (miscellaneous)
The two remaining Ike's Youth Fishing Tournament Trail dates are below and there are spots available for anglers and volunteers:
June 24th, 2023 - Union Lake, Millville, NJ
September 9th, 2023 - Newton Lake, Haddon Township, NJ
Youth anglers and boat captains can learn more about Ike's Youth Fishing Tournament Trail and register at https://theikefoundation.org/youth-tournament-trail/ . It is the hope of The Ike Foundation® that as participation grows, the tournaments will expand past the New Jersey/Delaware region.
Upcoming 2023 Ike Foundation® Fundraising and Kids Events:
8th Annual Ike's Pro Am Boat Tournament - Saturday, June 10th
7th Annual Ike's Kayak Bass Tournament - Details TBD
Ike's Hook'Em Early Kids Fishing Events - Summer and Fall - Details TBD

This is a fun filled kids fishing tournament held at a local lake
Prizes will be awarded to the winners
Registration will be required

6th Annual Ike Foundation College Scholarship Dinner - Friday, January 26th, 2024

Adult-only event at The Grove at Centerton, Pittsgrove, NJ
Basket Auctions, 50/50s
All proceeds go to the Ike Foundation® College Scholarship Fund
More details will be posted to https://theikefoundation.org/ in the coming months
Please follow The Ike Foundation on Facebook @theikefoundation, Instagram & Twitter @foundationike
The Ike Foundation® appreciates the generous donations from individuals and sponsors, including Toyota, Abu Garcia, Bass Cat Boats, Hobie, Yamaha, Flambeau, AFTCO, Tackle Warehouse, Pro-Guide Batteries, Rapala, The Bass University and more. A full list of sponsors is found at https://theikefoundation.org/sponsors/. Local sponsors for the Family Fun Fest include Buttonwood Beach, Ray Logging and John Ford and Integrity Real Estate.
Founded in 2014 by professional bass angler Michael Iaconelli and his wife, Becky. The Mission of The Ike Foundation® is to get more kids fishing and in the outdoors, especially youth in areas where those activities are not readily available. We support youth fishing clubs, civic groups and charitable organizations that promote the sport of fishing, the ecology of the outdoors and the responsibility each person has to maintain our planet's natural resources. The Ike Foundation® is approved by the IRS as a 501©(3) tax-exempt organization, and all donations are tax deductible to the extent provided by law. The Ike Foundation® is a non-profit organization and all proceeds from events go to The Ike Foundation's mission. Tax-deductible contributions are welcome and can be made on the website via credit card.
2023-05-24 11:45:47