80th to 6th at Elite Series Event on Dardanelle
80th to 6th at Dardanelle...Never Give Up!
"I finished the tournament in 6th place. That really matters because it gives me options for the rest of the season when it comes to qualifying for the 2015 Classic.
Going into last week, I figured I had to have a really good finish to have any chance at making the Classic through the Toyota Bassmaster Angler of the Year system. I knew that anything less than a Top 10 and I'd be in the same position I was in last year - having to win an Open or an Elite event in order to qualify."
Read Entire "A Solid Performance, Finally" Article by Mike Iaconelli at Bassmaster.com
Photo Highlights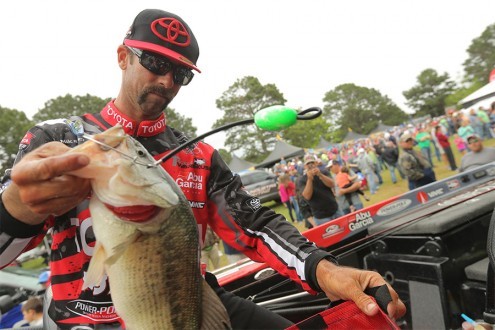 BASS and Seigo Saito
BASS and Seigo Saito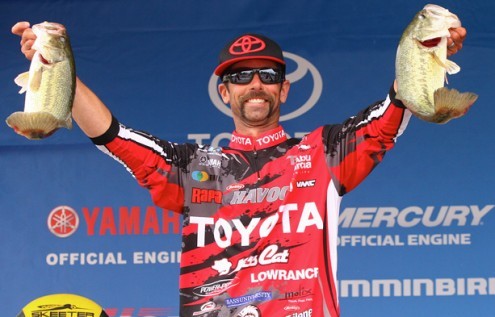 BASS and James Overstreet
Dardanelle Final Day Video
Dardanelle Secret Weapon
2014-05-29 09:41:05